Come and discover the new menu of Chef
Antonio ZUFFANTI
Thoughtful between the sea and the mountains, punctuated by the calendar of seasonal fruits and vegetables, the Chef composes a menu that respects nature and highlights the fresh products of the region.
We look forward to seeing you.
See you soon!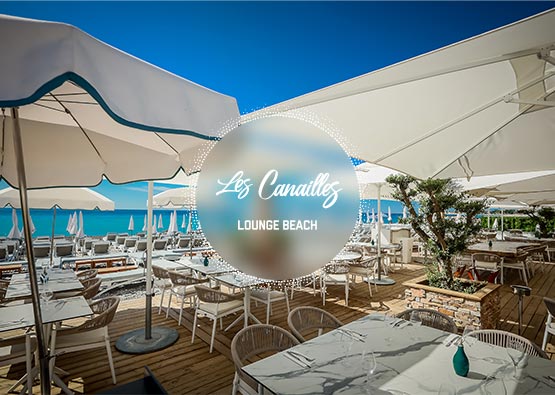 Starters to share or not....
Homemade humus, fresh herbs and Pita bread

Crispy mozzarella, tomatoes marmelade

Grilled eggplant caviar, lebanese moutabal

Fresh French Fries with truffle

Shredded confit meat pizzetta, fresh sauce

Caramelised Teriyaki Edamame

Sea bream ceviche with citrus fruits

Tuna Tiradito, marinade with nikkei flavors
Dolce pizza, tomatoes mozzarella basil
Creamy burrata, mango carpaccio, pesto and grilled focaccia

Quinoa, Salad with roasted fruits, sweet potato, stracciatella,...

The "Canailles Niçoise" with fresh tuna

Chirashi witk Nikkei flavors (Pokebowl)
Marinated and grilled tender chicken

Kofta skewer with oriental spices, coriander and homemade marinade

Mashed avocado, salad, beef tomatoe, cheddar, rösti, pickle confit, homemade sauce

Marinated beef on a skewer with sauces

1st choice beef fillet, grilled, pepper sauce

Beef Tomahaw 1 kg, Galician meat 1st choice, a delight !

Half-cooked tuna in Tataki, asian flavors

Grilled octopus, fresh sauce

Grilled Saint-Pierre fillet

Grilled whole sole, fresh herbs marinated
Orichetti with tomato, stracciatella and basil
Heart of lettuce and parmesan shavings

Fresh French Fries with truffle
Chocolate millefeuille, fruit coulis

Italian meringue, anise cream, fresh fruit supreme, fruits coulis

Coffee with dessert selection

Profterole Gargantua to share

Ice Cream - 1, 2 or 3 scoops

Chocolate, Vanilla, Pistachio, Lemon, Mango, Strawberry