Lounge Beach - Nice Côte d'Azur
Welcome to Les Canailles beach | beach and restaurant in Nice
The entire team at Les Canailles welcomes you from 10am to 12:30pm every day from mid-April to early October!
Lulled by the lapping of the waves, the Canailles team welcomes lovers of idleness, clear sea and gastronomy. Our restaurant, with its beach on the Mediterranean, invites you to awaken your senses and relax.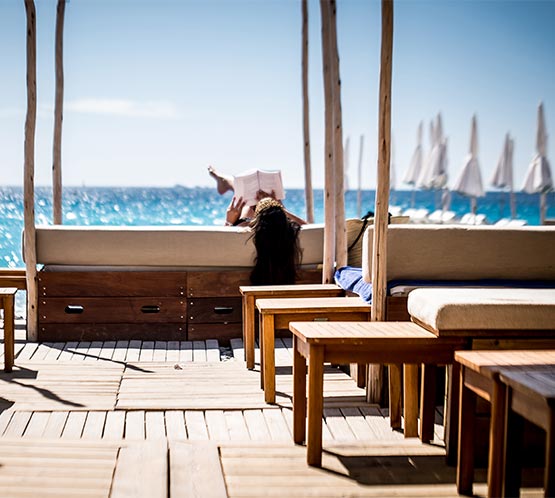 Come and discover the new menu of Chef
Antonio ZUFFANTI
Thoughtful between the sea and the mountains, punctuated by the calendar of seasonal fruits and vegetables, the Chef composes a menu that respects nature and highlights the fresh products of the region.
We look forward to seeing you.
See you soon!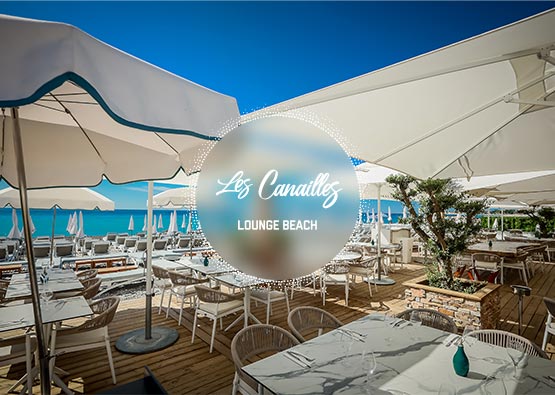 For your receptions and events
To mark a special occasion with a white stone (or better still, with a pebble from Nice), take advantage of our beach. Organise your reception in an exceptional place, a real chic and refined setting.
Whether it's a wedding, a christening or a company party, this is the perfect place for a special event in an idyllic setting. A space is also reserved for artists and designers for their exhibitions.
A moment of pure pleasure to share with your guests, with your hair in the wind, your feet in the water and a glass of cocktail in your hand !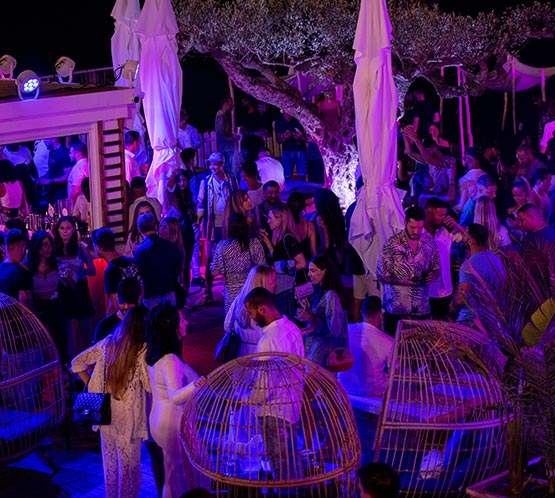 Open from 10:00 to 00:30, our lounge bar welcomes you during the day to refresh yourself with a cocktail in complete serenity. In the evening, enjoy a drink around our swimming pool in an unrivalled atmosphere provided by our DJ.
During the season, take part in our weekly evening events.
Information & reservations at :